We may be compensated by LightStream through links on this site.
Finance your home improvement projects with LightStream, the nation's premier online consumer lender. Not only are you getting low rates, flexible terms and no fees, but the entire process from start to finish is undeniably simple.
When you finance with LightStream, your good credit will be rewarded.
Good-to-excellent credit customers deserve low-interest, fixed-rate financing and a convenient loan process. That's what LightStream delivers, so you can improve your home without breaking your budget.
You're in control of your LightStream loan.
Financing with LightStream means you can choose payment terms that fit your budget. Get a home improvement loan from $5,000 to $100,000 with flexible terms to make repaying your fixed-rate loan even easier.
Whole project funding. No fees. No home equity requirements.
When you finance with LightStream, you don't have to deal with fees, prepayment penalties, appraisals or home equity requirements. LightStream is focused on making the process seamless for you without giving you hoops to jump through.
LightStream's easy, online application process is followed by quick funds. When you fill out your application and complete all of your loan information by 2:30pm EST on a business banking day, LightStream can get funds over to you as soon as the same day you apply.
The process is easier and faster than you can imagine.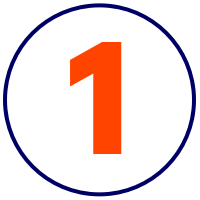 Click below to apply. You will receive a response shortly during business hours.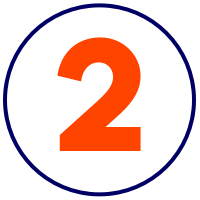 Complete LightStream loan application; watch your email for updates.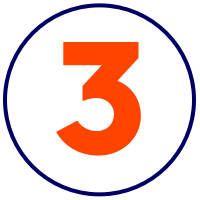 Funds are deposited directly into your bank account. Complete your project!
Apply below with LightStream's hassle-free, online application.
Use their monthly payment calculator to make it easy to find the best rate and terms for you.

LightStream plants a tree with every loan. Your loan makes a difference!
All loans are subject to credit approval by LightStream.

Truist Bank is an Equal Housing Lender. © Truist Financial Corporation. Truist, LightStream, and the LightStream logo are service marks of Truist Financial Corporation. All other trademarks are the property of their respective owners. Lending services provided by Truist Bank.
Financing Frequently Asked Questions
Who is the best candidate for financing with Back to Basics Builders?
Anyone who is looking to do a basement remodeling Milwaukee project with us is a good candidate for financing. Lightstream will finance projects that range from $5000 to $100,000 and our typical project falls between $30,000 and $80,000.
Who should not apply for financing with Back to Basics Builders?
Lightstream works with people with good credit. Their cut off credit score is 660.
Who actually produces the financing that we provide?
Back to Basics Builders works closely with LightStream. LightStream saw an opportunity to efficiently speed up the process of providing funds to good credit customers. They pride themselves on excellent rates and incredible service.
What types of projects can I finance through Back to Basics Builders?
Back to Basics Builders does interior basement remodeling Milwaukee projects from basements to bathrooms, to kitchens or all of the above.
How long does the process take to get financing with Back to Basics Builders?
The process is very fast for those who apply and are in good standing with the credit bureaus while the process of getting approved could require credit repair for those who have a low score with the credit bureaus. It should work pretty smoothly and within a few days from basement remodeling Milwaukee application to funding for our average applicant.
How good does your credit score need to be to get financing?
This depends on the amount of credit you are seeking and a number of other factors. There is a credit check that will go on your credit report for applying for financing with Lightstream. Our best advice is to check your credit score ratings and reach out to Lightstream directly before applying if you are concerned about having a check on your credit report.
When can I apply for financing with Back to Basics Builders?
You can apply for financing with Lightstream at any time however our best practice for our clients is to apply after getting an initial estimate for the amount of work they really want completed.
When should I apply for financing with Back to Basics Builders?
The best time to apply for financing with lightstream is after the process of getting an estimate and a proposal. This way you will be fully aware and prepared for the total cost of the project and you can make an informed decision about how much of it you would like to finance.
What happens after getting approved for financing with Back to Basics Builders?
After you get approved for financing your debt to the finance company begins and you will need to begin servicing your debt with them. Your debt to Back to Basics Builders is now covered by the financing company whom you will continue to pay for the life of your loan. The work performed by back to basics builders is going to get paid for through draws from the financier throughout the project and in accordance with the contracted budget and timeline for your project.
Why would I want to finance my project with Back to Basics Builders?
There are many reasons why people choose to finance their projects with Back to Basics Builders. The main reason we find is that clients prefer to pay less large sums of money in the short term and instead conserve their cash by taking advantage of a low monthly basement remodeling Milwaukee payments for a period of time that extends beyond the scope of work timeline for the project. For a nominal interest range, these clients are able to get access to having projects available that would otherwise be unaffordable. The ability to remodel without having giant chunks of cash savings go out of their wallet is the biggest one.
Why do you provide financing options at Back to Basics Builders?
Many times our basement remodeling Milwaukee clients are not in a position to shell over large amounts of cash for a deposit on a remodeling project. Also we have clients that would prefer to pay out a larger investment over a longer period of time than the scope of work for the project would take. Occasionally we have had clients that want to help increase their credit utilization rate without having consumer credit cards. Other times we have clients who are selling their home but need to make improvements and will utilize the financing to avoid paying for all of the improvements up front by waiting for the home to sell then paying off the entire project amount when the home closes. We offer financing overall for the convenience of our clients. It makes basement remodeling Milwaukee style an achievable thing.
Where do I apply for the financing options at Back to Basics Builders?
You can apply for financing with Back to Basics Builders right here on this page by following the Lightstream instructions for application above and be well on your way to basement remodeling Milwaukee with us. In fact this is the exact page we send our clients to when they are applying for financing during our routine new client estimate proposal meetings.
Is the financing option mandatory on any projects?
No. You are not obligated in any way to utilize financing when taking advantage of our services. If you are looking to conserve cash, pay less up front, or build credit with longer term payments and low interest rates then it is an option we offer for your convenience.
Will financing my project with Back to Basics Builders affect my timeline for starting or completing the project?
Financing for the average client actually speeds up the process of getting a project started. There are lots of expenses associated with kicking off a project and when the project has been financed through Lightstream, the barrier of having a deposit that can take care of all of those expenses is very quickly distributed allowing for the project to start quickly compared to scenarios where the initial deposit must be saved or collected from multiple sources.